The star of the show is our "Break Steak" Special. This comes with a generous serving of shoestring french fries, a 16oz soft drink and our amazing "Break Steak" sandwich. The Break Steak is a 1/4 pound of sliced flank steak, with your choice of Onions, Peppers and BBQ ( yes our special BBQ sauce is amazing). You can not go wrong for $5.98.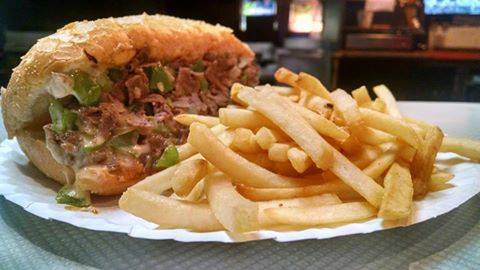 The "Break Steak Special" just $5.98.
We also have an amazing selection of appetizers as well as great ice cream desserts and milkshakes!